Resuscitators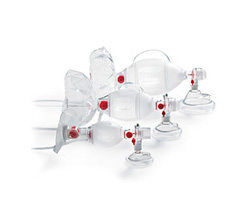 Spur II Disposable Resuscitation with M-port
Ambu
The Ambu SPUR II is a single patient use resuscitator made of SEBS. The Ambu SPUR II provides users with exceptional tactile and visual feedback during resuscitation. The bag is highly responsive and provides excellent recoil, with minimal mechanical resistance.
The Ambu Spur II is also MR Conditional for use in suitable conditions in an MR environment.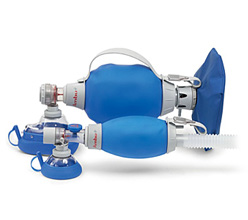 Mark IV
Ambu
The Ambu Mark IV Double wall bag provides built-in pressure limitation for patient safety. It is designed with a unique single-shutter valve system for reliable functionality, with an integrated handle for user comfort and uniformed compression.
There is a pressure-limiting valve with override cap on Mark IV Baby for added infant protection.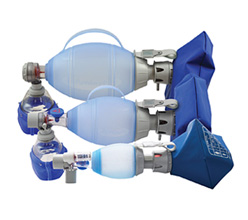 Oval Plus Silicone
Ambu
The Ambu Oval Plus Silicone resuscitator is designed for manual ventilation of neonates though to adults. The unique shape is small and easy to hold. The ergonomic, lightweight design of Ambu Oval Silicone Resuscitator is made for optimal user handling. It has a special textured surface combined with the unique support strap to ensures that a comfortable and firm grip is guaranteed, allowing for effective ventilation over extended periods, without the problem of hand fatigue.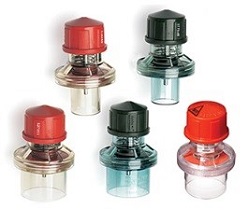 PEEP Valves Disposable and Reusable
Ambu
Ambu PEEP Valves have been designed to provide unique resistance, characteristics when used with manual resuscitators, ventilators, anaesthesia machines (where specified by the manufacturer) and CPAP systems.
The disposable PEEP valve is MR conditional, up to 3 Tesla.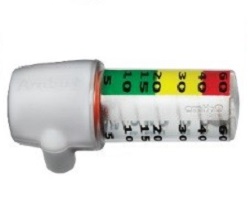 Disposable Pressure Manometer
Ambu
The Ambu Disposable Pressure Manometer for single patient use is intended to be used for monitoring the patient's airway pressure.
The Ambu Disposable Pressure Manometer is suitable for use with Ambu resuscitators or other resuscitators,hyperinflation bags, CPAP masks or circuits.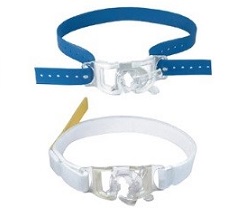 ET Tube Holder
Ambu
Ambu's endotracheal tube holder allows the rescuer to apply holder with one hand in just seconds. The Ambu ET Tube Holder is easy to use and can be placed on patients needing a 3 mm – 9 mm ET Tube.
For use on both adults and children.