Magnetic Resonance Imaging (MRI)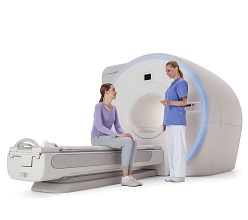 Vantage Galan 3T
CANON MEDICAL
Canon Medical's Vantage Galan 3T offers a transformational experience for you and your patients in 3T Magnetic Resonance imaging. By prioritizing the patient experience while delivering the 3T imaging performance you expect and the clinical workflow you need to support a busy MRI environment, Vantage Galan 3T is designed to surpass your expectations – all delivered in a small and quiet MRI system.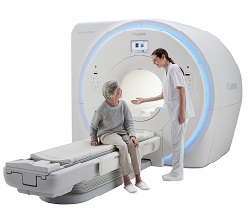 Vantage Orian 1.5T
CANON MEDICAL
Vantage Orian 1.5T is designed to increase productivity and lower running costs, ensure patient comfort and deliver uncompromised clinical confidence. With intelligent new technology that advances our Rapid Scan technology, Vantage Orian delivers on a productivity promise that goes beyond expectations. The new dockable table enhances workflow and provides easy patient handling allowing medical staff to respond to any patient requirement quickly and easily. Combining a 71 cm wide bore with high end PURERF and Saturn technology migrated from our 3T portfolio, Vantage Orian packs everything you need into a 1.5T system with low energy consumption, a small footprint and dockable table for seamless patient handling.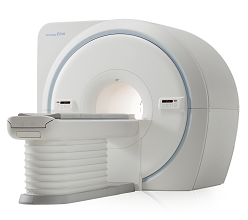 Vantage Elan 1.5T
CANON MEDICAL
The Vantage Elan 1.5T MR system provides the high quality imaging that is the Canon Medical Systems standard in a compact system that saves space and minimizes system operating costs with Eco mode. This efficient functionality combined with tools to improve patient experience makes the Elan 1.5T ideally suited to the needs of both patients and doctors.
[/fusion_text] [/three_fourth][/fullwidth]